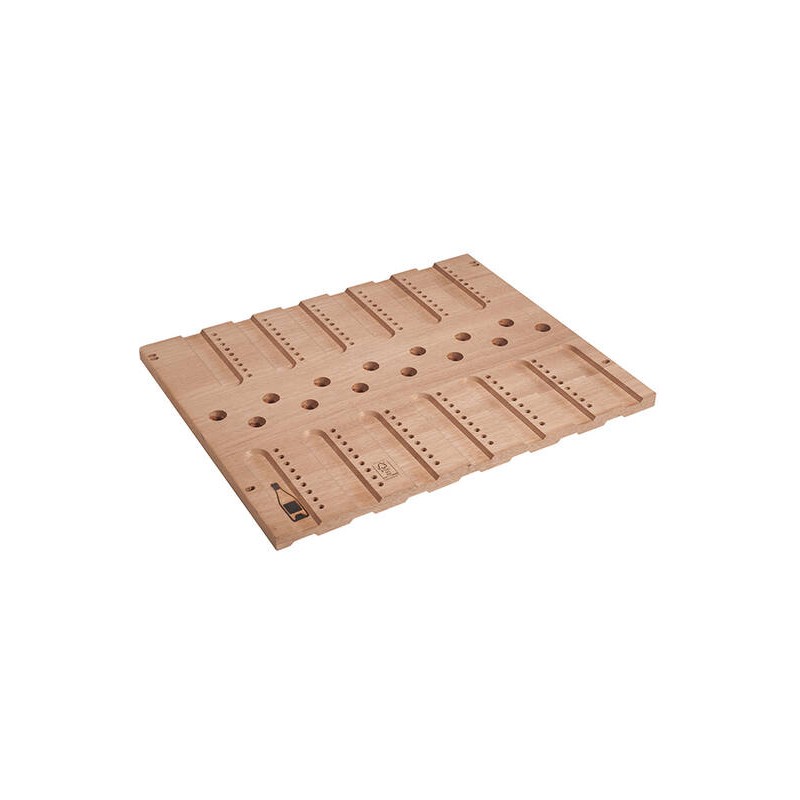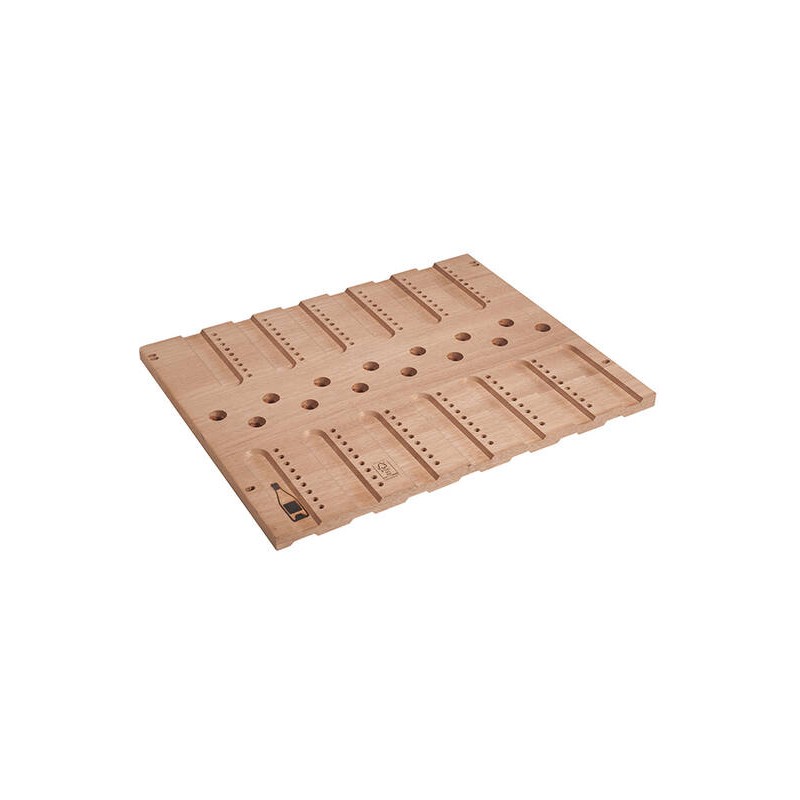 PRESENTATION62 Presentation kit for wooden shelves
Wooden presentation kit, adaptable on PREMIUM1/62 rack for the elegant presentation of your bottles in Climadiff wine cellar.
The PRESENTATION62 wooden display rack combines charm and practicality.
Adaptable to our PREMIUM1/62 rack, it allows you to store bottles in a semi-recumbent position and thus offers a whole new importance to your bottle collection.
Cellars compatible with the PRESENTATION62 rack
The PRESENTATION62 is only compatible with the PREMIUM1/62 Climadiff rack, itself compatible with the following Climadiff wine cellars: CVP120 / CVP121 / CVP142 / CVP143 / CVP168 / CVP178 / CVP180 / CLV122M / CLV254M / CLV179M / CLV267M / CVP140B / CVP190 / CVP220 / CVP220A+ / CVP215 / CVP255 / CVP265 / CVP266 / CVP270A+ / CVV142 / CVV168 / CVV265.
Display rack sold without PREMIUM rack.
Data sheet
Dimensions nettes (sans emballage, LxPxH cm) :

51 x 46,5 x 12

Poids net (sans emballage, kg) :

1,95