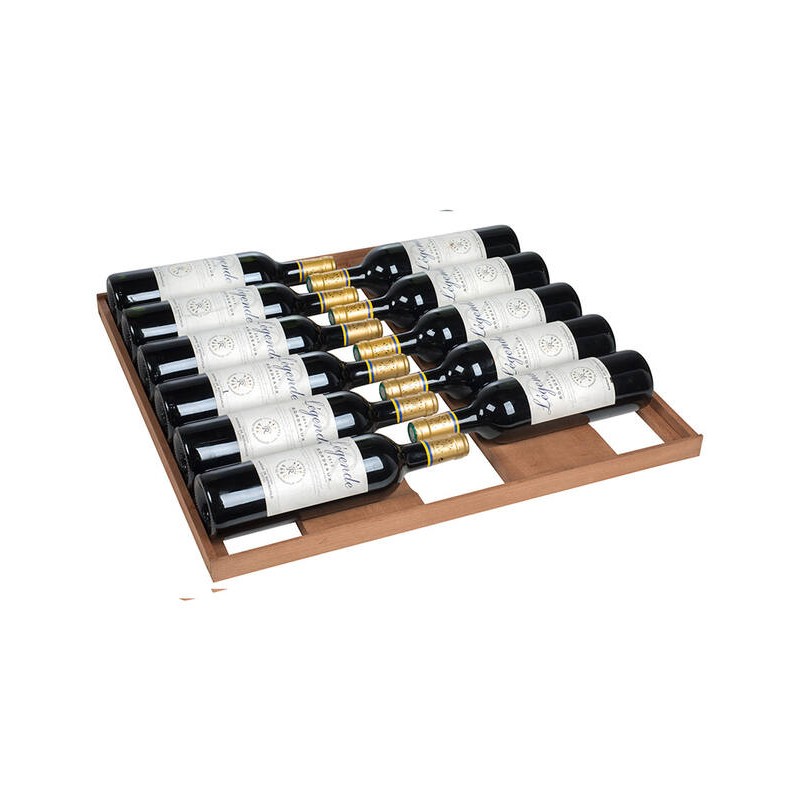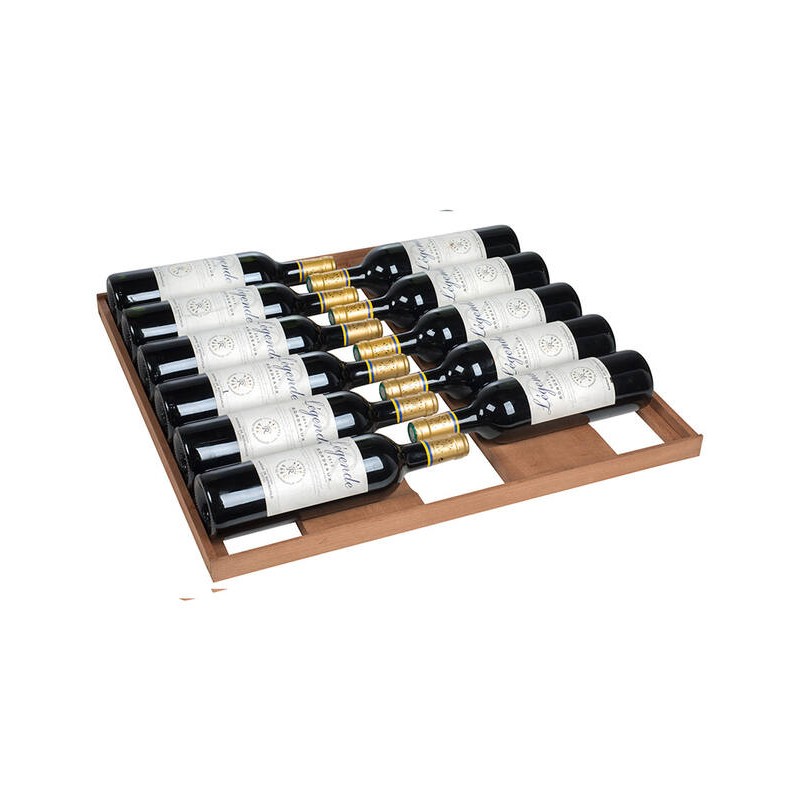 SBV4 Metal plate for vertical storage of bottles
Half metal plate to store your bottles in a vertical position, practical if they are opened !
Ideal for optimizing the storage capacity of your wine cellar: this half metal plate can hold up to 12 bottles in a vertical position.
A plate to store open bottles in a wine cellar
The SBV4 is a clever half-plate that is practical because it allows you to store bottles vertically. What is it for? For opened and unfinished bottles for example!
This half metal plate allows a vertical storage of 12 bottles of 75cl type Bordeaux tradition. The half metal plates are placed directly on the shelves of your wine cellar.
Compatibility of the SBV4 half plate
The SBV4 plate is compatible with many references of Climadiff wine cellars, namely
aging cellars : CLA200M - CLA300M - CLA210A+ - CLA310A+ - CV98 - CV100 - CV196 - CV200 - CV294 - CV295 - CV297 - CV300 - CV300B - CVP120 - CVP121 - CVP142 - CVP143 - CVP168 - CVP178 - CVP180 - CLV122M - CLV179M - CLV254M - CLV267M - CVP140B - CVP190 - CVP220 - CVP220A+ - CVP215 - CVP255 - CVP265 - CVP266 - CVP270A+ ;
the conservation cellars CVV142 - CVV168 - CVV265 ;
PCLV250 - PCLV205 - PCLV160 - PCLP250 - PCLP205 - PCLP160 multipurpose cellars.
12 months warranty
Data sheet
Dimensions nettes (sans emballage, LxPxH cm) :

L.48 x P.20 x H.0,08

Dimensions brutes (avec emballage, L x P x H.cm) :

L.50 x P.28 x H.0,38

Poids net (sans emballage, kg) :

0,19

Poids brut (avec emballage, kg) :

0,40
No customer reviews for the moment.