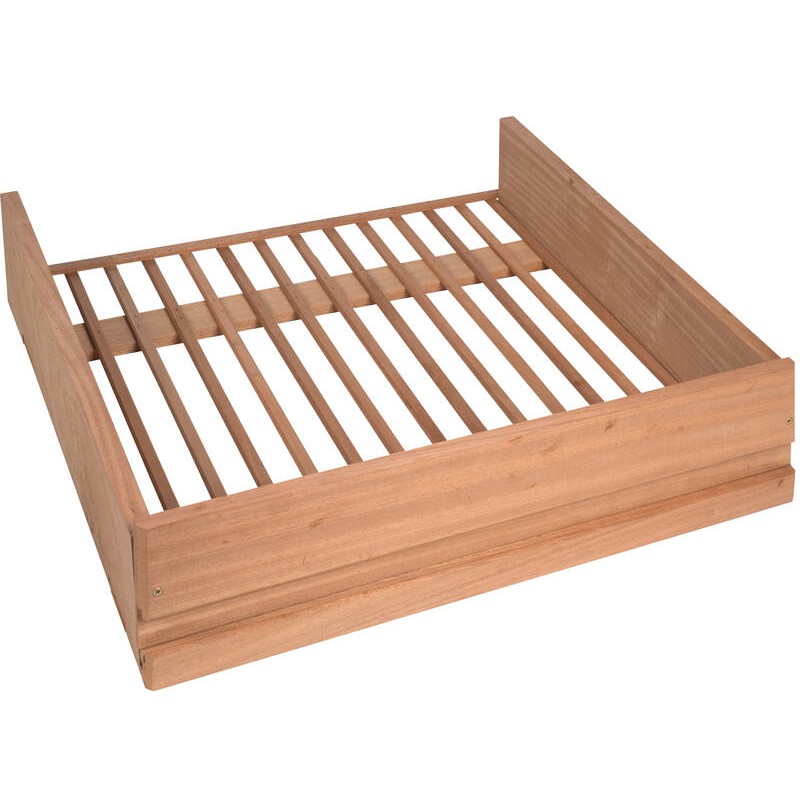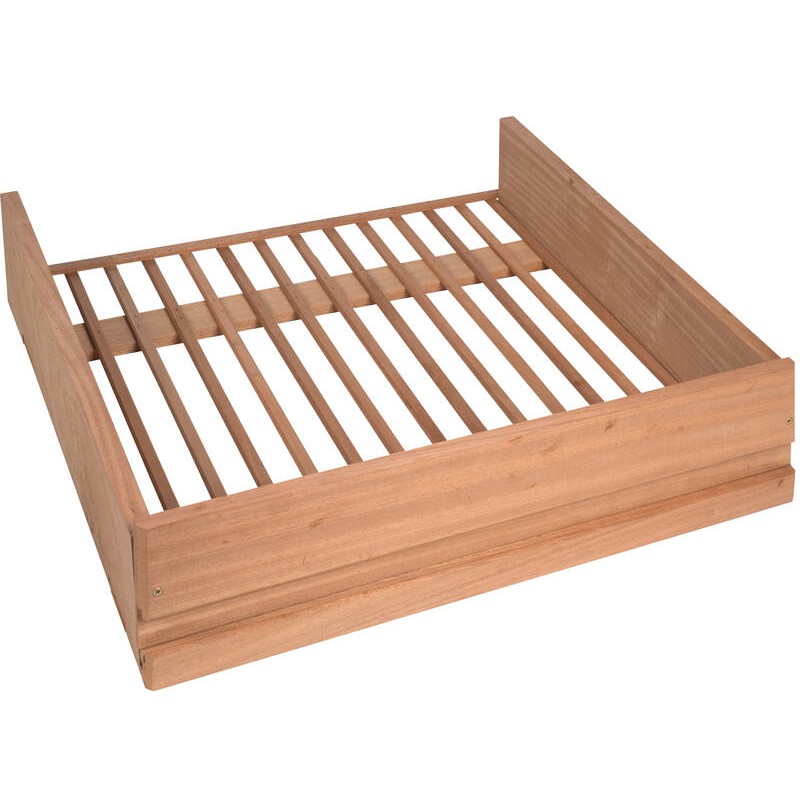 CLASSIQUE1/60 Wine cellar rack, steel wire
Steel wire rack and solid wood pediment for Climadiff wine cellar.
A range of steel wire racks, the Classique rack has a solid wood pediment, a real charm when you are facing the wine cellar.
Just like the 100% solid wood racks, the steel wire versions offer great comfort to your bottles and ensure them a perfectly controlled stability.
Simple and sturdy, the Classique1/60 rack offers your wine cellar not only an extra level of storage but also optimized air circulation. It can support up to 69 kg (which is equivalent to about 53 bottles of Bordeaux 75cl).
Modularity of the rack
Don't hesitate to modulate the storage of your cellar and to allow a vertical storage of bottles by combining this rack with its little sister (we explain everything on the page dedicated to the 1/2CLASSIQUE1/60 half rack).
Compatibility of the CLASSIQUE 1/60 rack
The CLASSIQUE 1/60 rack has been specially designed to fit the Climadiff multipurpose wine cellar range, namely the PCLV250, PCLV205, PCLV160, PCLP250, PCLP205 and PCLP160 references.
Data sheet
Dimensions nettes (sans emballage, LxPxH cm) :

L.51,6 x P.53 x H.3

Poids net (sans emballage, kg) :

1,46
No customer reviews for the moment.